The British Pathé archive has been an independent archive since 2008 and consists of newsreel footage that would've been shown in movie theaters in the United Kingdom. The archive contains hundreds of thousands of clips dating back to 1897 through 1984,
Footage on the British Pathé website is not embeddable but may be available on the archive's YouTube page.
Below is a collection of US soccer-related clips from the British Pathé archive. Click on a link to go to the footage source page on the archive website. The date in each item's description is the date the footage was released.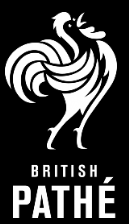 1924
1926
1948
1952
1961
1963
1966
1970
1971
1974
1975
1976
1977
1978
1979
1980
1982
1983
1984