Bill Graham edited and published the first of what are now referred to as the Graham Guides in 1948. A Scottish immigrant, Graham's four-decade career as a soccer journalist began in 1936 as the Brooklyn Eagle's soccer columnist. He was also a regular contributor the the Eastern Soccer News and Midwest Soccer News.
As a compilation of soccer activity across the United States, the Graham Guides followed in the footsteps of Spalding's Official Association "Soccer" Foot Ball Guide, which was published annually between 1905 and 1924. Graham's self-published Guides appeared from 1948 until 1956. In 1960, the United States Soccer Football Association revived the Guides with Graham as editor. Graham continued as editor for nine editions. Subsequent editions were edited by Clive Toye, Dave Hirshey, Francisco Marcos (misspelled as "Marcus" on the title page of the 1973 edition) and John McKeon. All told, 22 editions consisting of some 3,400 pages were published between 1948 and 1973.
Read more about the Graham Guides here and here.
Click on the cover image of the desired edition to go to that edition's download page. On the download page, click on the "Download PDF of Guide" button to initiate the download.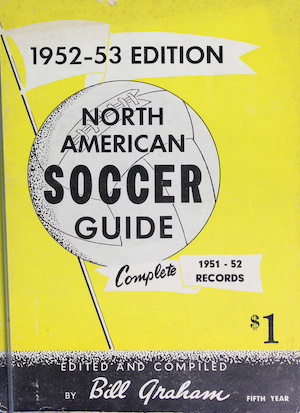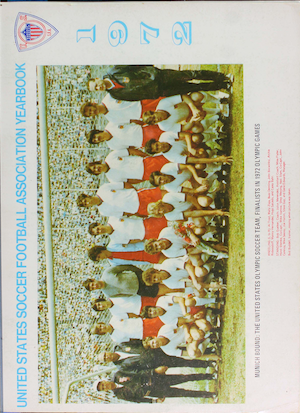 The scanning of the Bill Graham Guides Collection was funded through the generous contributions of the following donors: Eric Anderson, George Brown, James Brown, Brian Bunk, Charles Carlson, Daniel Creel, Osvaldo Croci, Grant Czubinski, Ed Farnsworth, Justin Froehlich, Robert Gansler, Derek Gonsalves, Scott Hollander, Alan Jacobson, David Kilpatrick, George Kioussis, Gregory Leff, Derek Liecty, Gabe Logan, Pablo Maurer, Tom McCabe, Richard McDougall, Benton Newman, Kurt Rausch, Patrick Sullivan, Craig Tower, Clive Toye, and Christopher Tyson.