On March 13, 2020, U.S. Soccer's Open Cup Committee temporarily suspended the 2020 Lamar Hunt U.S. Open Cup. In its 107th year, the U.S. Open Cup has been disrupted by a pandemic before. The Spanish Flu postponed a handful of opening-round games in 1918, but Bethlehem Steel won its second title in a row on April 19, 1919. The fate of U.S. Soccer's national championship still remains uncertain as the country's various leagues cautiously restart play.
For over 20 years the Open Cup has been won by Major League Soccer clubs, but there was a time when semi-professional clubs dominated the competition.
On May 3, 2020, one such club, Elizabeth Sport Club of Union, New Jersey, celebrated the fiftieth anniversary of the first of two championships. Two players from that 1970 squad,  midfielder Manfred Schellscheidt and forward Heinz Teska, joined SASH president Tom McCabe to reflect on that occasion.
Recent video with Heinz Teska and Manfred Schellscheidt reflecting on the historic cup run and aftermath.
Both men were members and players for the Elizabeth Sport Club, which operated out of Farcher's Grove in Union, New Jersey. The club followed the German model of a multi-sport social club. Members paid an annual membership fee and the club had a regular slate of social activities for the men's, women's and children's divisions. In particular, there were holiday parties — Oktoberfest, Christmas, New Year's Eve — that helped raise money to fund the soccer teams, from the first team on down through the youth division.
"They took this model from Germany and built it here," recalled Schellscheidt. "Also, in Union, I didn't need to speak English as it was very much a German place. We had a German butcher, a German baker, a German travel agent, even a German movie theater."
"I had a good job as a toolmaker. I almost got paid as much playing soccer as I made at the shop," said Schellscheidt, a trained machinist who moved to New Jersey in 1964. "I bought our home in 1969 and between working and playing I paid off a 15-year mortgage in ten years. It was an ideal time to come to the USA."
When soccer players arrived here, though, the playing surfaces were anything but ideal. The dusty, rock-strewn pitch at Farcher's Grove only had grass around each corner flag, but it produced many top-notch players who developed ball control and quick reactions playing on the unpredictable pitch. Like the Metropolitan Oval in Queens, New York, or the Gunnell Oval in Kearny, New Jersey, Farcher's Grove was one of the meccas of soccer in the New York/New Jersey area.
The lore and legend surrounding the field, less than sanitary locker-rooms, restaurant bar, German beer hall, and grove out back has been recounted by players and fans alike across the decades.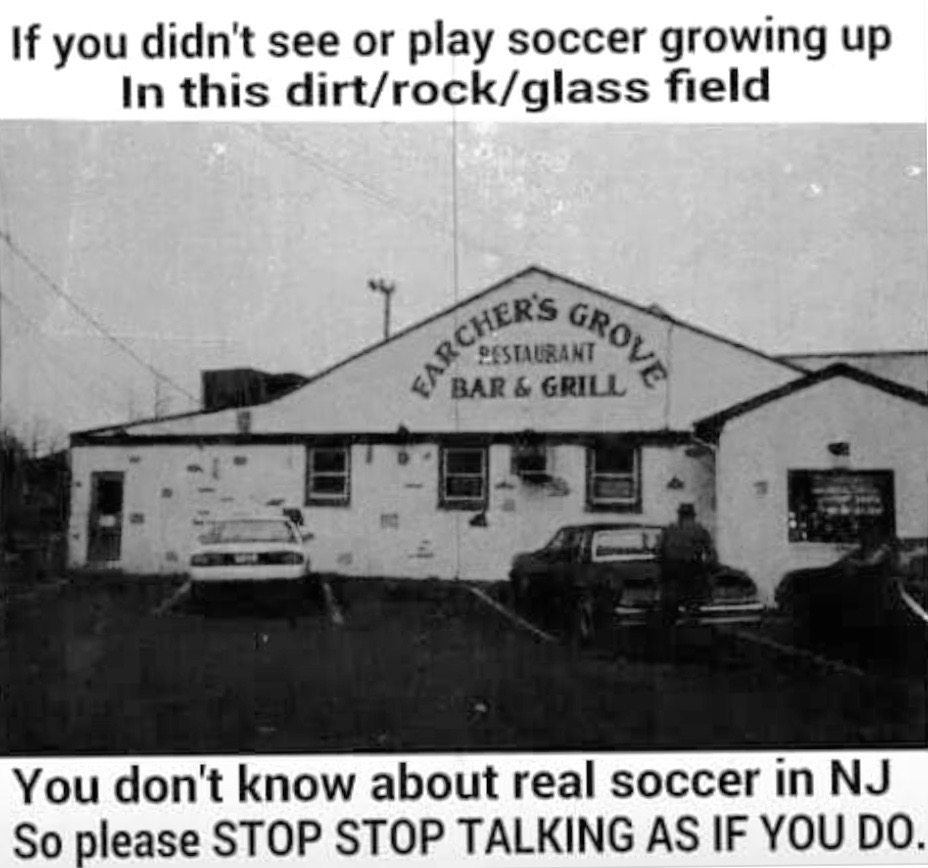 During Elizabeth's run to the cup final the team hosted two matches at Farcher's — a pair of 4-1 victories over the German Hungarians of Philadelphia and Danube Swaben — before a semi-final showdown with rival New York Ukranians. These clubs and players knew each other well from the highly competitive German American Soccer League, the best circuit on the East Coast.
Heinz Teska scored both goals — with both assisted by Manny Schellscheidt — on April 19, 1970, one pictured below being a textbook headed goal in front of a capacity crowd at the Met Oval in Queens. Teska was a short yet strong striker who Schellscheidt likened to German scoring ace Gerd Mueller. In turn, Schellscheidt was well known for his vision and laser-like passing ability.
The final beckoned on May 3 at New York City's Randalls Island, another dusty pitch without much grass. When the great Pele debuted there five years later the club spray painted the field green so it looked better for the television audience. There was no TV for the 1970 final, though, one which saw Elizabeth go down early to Los Angeles-based side Croatia SC.
However, the talented and fit side of Jersey men scored two goals after the 75th minute in order to hoist the U.S. Open Cup. Schellscheidt recalled how the team only had one training slot at Farcher's Grove during the normal week, but trained regularly at nearby Union High School, saying, "There was no way we could be champions by only training one time per week. We were a dedicated bunch."
The team brought the cup back to Farcher's Grove to celebrate with fellow members and families and prepped themselves for the regional competition which saw them pitted against Cruz Azul, the Mexico City powerhouse.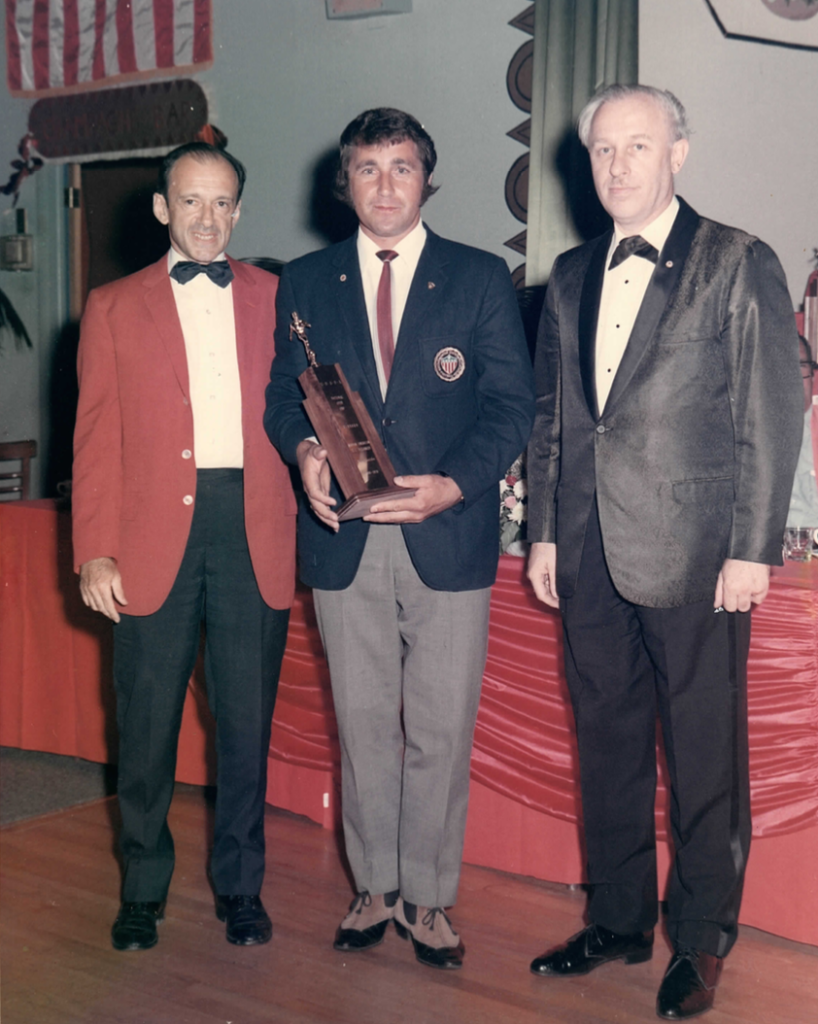 In a surreal scene, Elizabeth SC escorted the Cruz Azul manager across the dirt field at Farcher's Grove, as Schellscheidt recalled in the video above, and asked through a translator, "Where is the stadium?" The embarrassed Elizabeth manager replied, "This is the stadium."
Home-field advantage did help Elizabeth SC earn a hard-fought 0-0 draw, perhaps the highest-profile competitive match ever played at Farcher's, but the second leg was never played. The Elizabeth players, who all had full-time jobs, could not take off the necessary time to travel to the Mexican capital. A players' strike, as it was called, found the New Jersey side out of the competition. Cruz Azul was declared champion after Costa Rican and Surinamese clubs also withdrew from the competition.
Elizabeth SC continued to be a powerhouse club in the German American League and the U.S. Open Cup. The club, with Schellscheidt and Teska in the side, also won the 1972 competition.