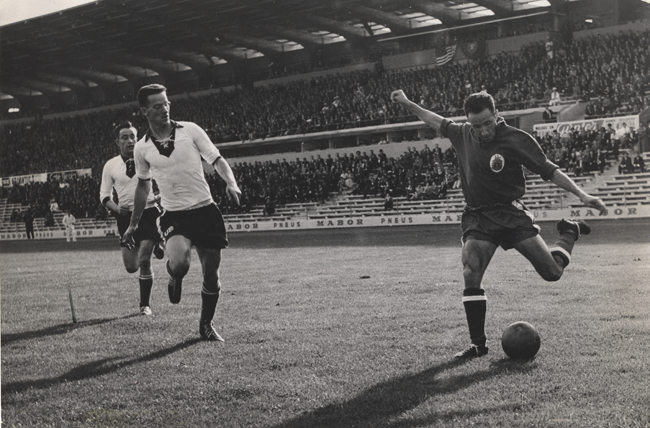 National Soccer Hall of Famer and longtime SASH supporter Len Oliver died in Washington D.C. on Sunday, July 24, at the age of 88.
Len was born in Philadelphia in 1933 along with his twin brother Jim. His father, who immigrated from Scotland 1923, was a longtime player for Philadelphia amateur side the Kensington Blue Bells. In an interview in 2012, Len recalled how he and his brother "would kick around a ball behind the Bluebell's bench" while his father played.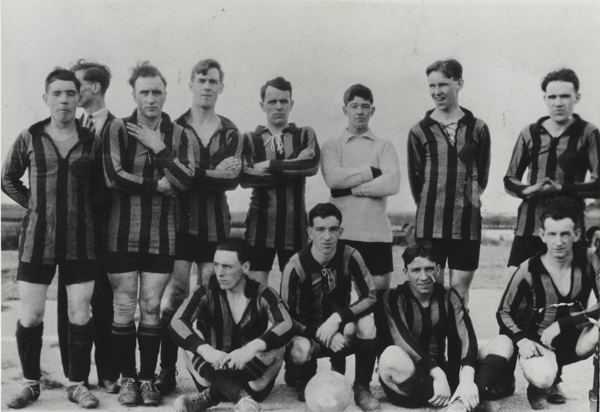 By the age of 10, Len was playing for the Lighthouse Boys Club, the legendary producer of Philadelphia soccer talent. By the age of 13, Len had advanced to the Lighthouse Juniors team, where he was coached by his cousin Tommy Oliver, who played professionally for the Philadelphia Nationals of the ASL. With Lighthouse Juniors, Len won the National Junior Challenge Cup, now known as the James P. McGuire Cup, in 1948 and 1949. At Northeast High School, Len twice won All-Scholastic honors and was named to the All-Public-School League Team three times.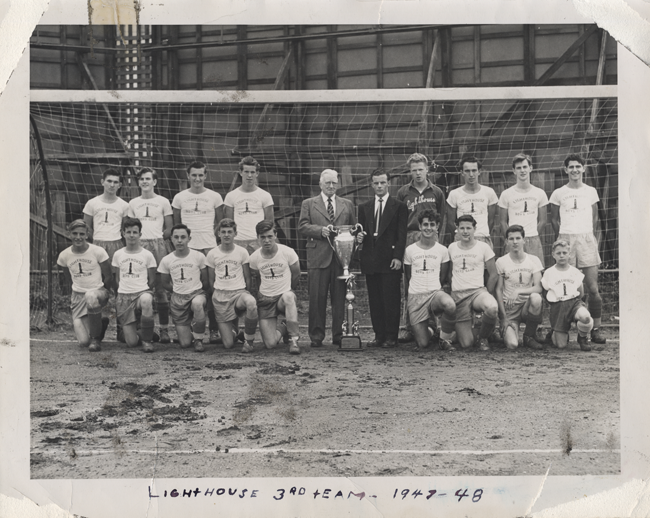 Playing with Fairhill SC in 1951, Len won the Palmer Cup, the amateur soccer championship of Philadelphia, defeating his father's old club. Len played college soccer at Temple University, where he also captained the school's baseball team. As a freshman at Temple, Len was captain of the Owls soccer team that defeated University of San Francisco to be named national collegiate champions in 1951. He was with the team for another championship season in 1953. In his four seasons with Temple, the team lost only three times and was undefeated in 1951 and 1953. A three-time All-American, Len was inducted into Temple University's Hall of Fame in 1981.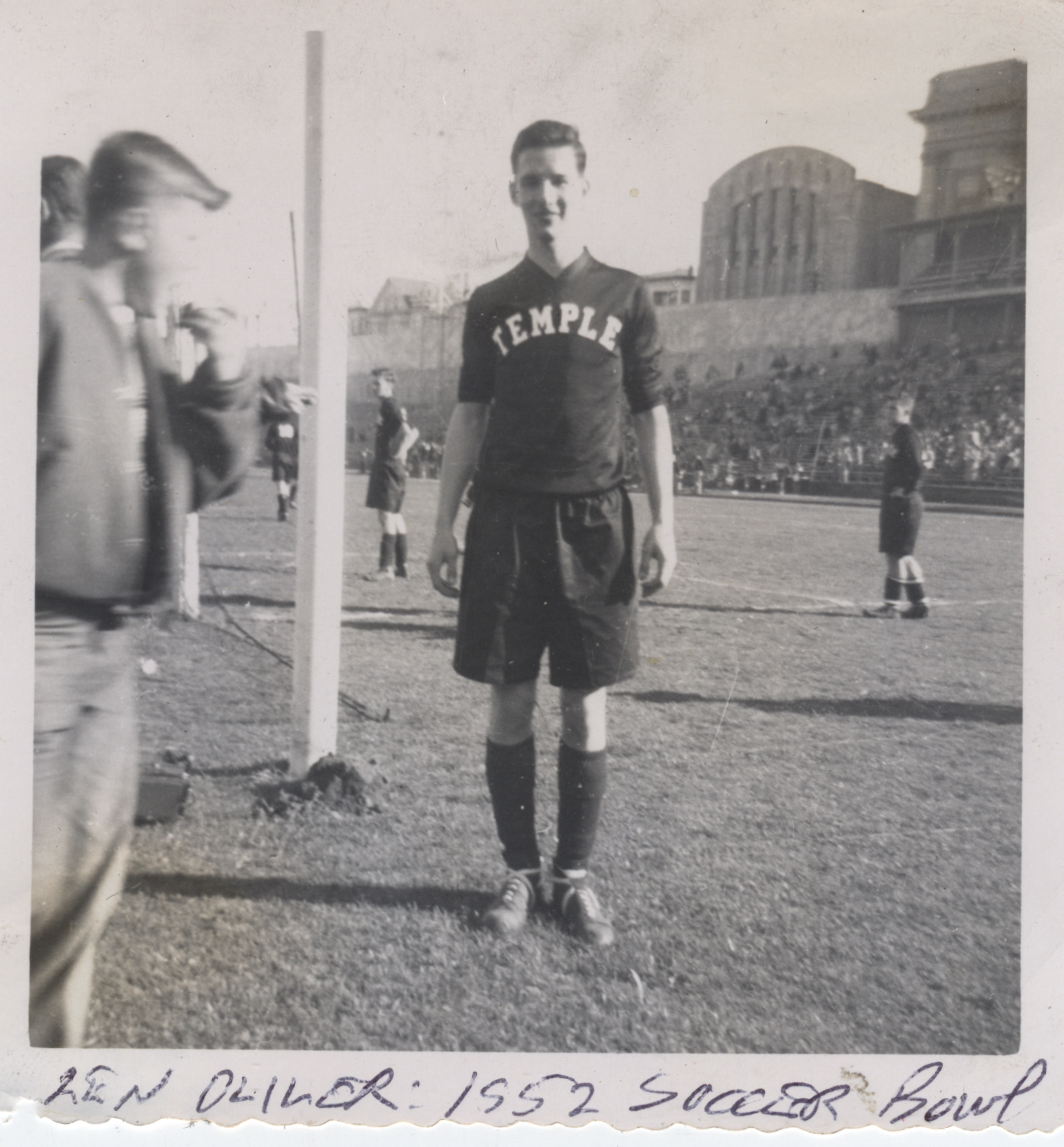 In 1952, 17-year-old Len was named an alternate for the US Olympic soccer team. In 1955 after graduating college, Len signed with Philadelphia ASL side Uhrik Truckers, where he was coached by Jimmy Mills and played alongside Walt Bahr and Benny McLaughlin. His time with Uhrik Truckers was cut short when his leg was broken in a match against Ludlow Lusitano in October 1955. Len returned to the team in 1956 before beginning a three-year enlistment in the US Army.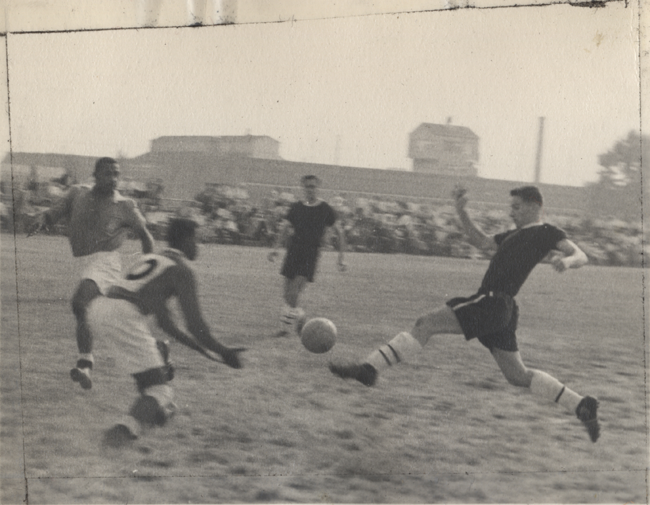 Len's soccer career continued during his military service, joining Ludlow Lusitano and then San Francisco Mercury as he was posted to different bases. Trained in Romanian, Len was sent to Germany in 1958 where he played with local Bavarian side Inn-Chimsee and also captained the US CISM (Conseil International du Sports Militaire) team. A case of mononucleosis in 1960 meant Len once again was unable to participate in Olympic tryouts. In 1962 Len was selected for the US team at the Pan American Games in Brazil and in 1963 made the US team that played in Mexico in the qualifying rounds for the Olympics.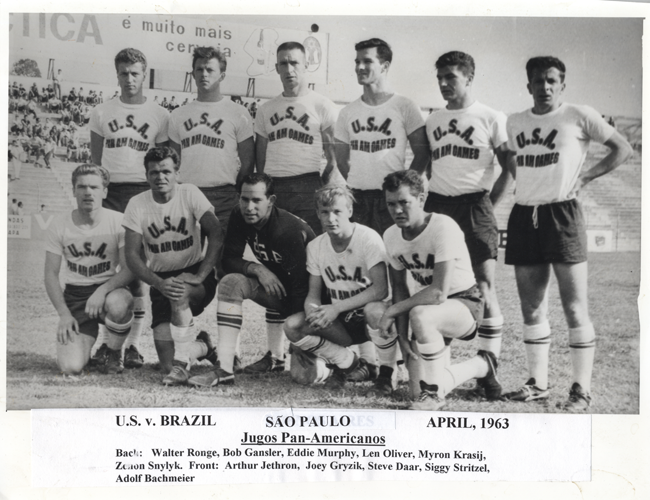 Len rejoined Uhrik Truckers in September 1959 after his discharge from the Army. In 1960, he joined the CIA and moved to Washington D.C., where he resided until his death. Requesting a transfer from Uhrik Truckers to Baltimore Pompeii, he was traded for $350 "and all the crabs I could eat." He later joined Washington D.C. side Central Valet of the city's National Soccer League. Following the conclusion of his competitive career, Len played adult-league soccer into his 50s. Earning a graduate degree from University of Maryland and a PhD from University of Chicago, he later worked for the National Endowment for the Humanities before founding Oliver Associates.
After the end of his competitive playing career, Len enjoyed a long career in coaching, earning a USSF 'A' License and training over 5,000 coaches from 91 countries in USSF-licensed coaching courses. He was Director of Coaching for DC Stoddart for some 25 years. Len also served as a staff member with the Virginia Youth Soccer Association. After his induction into the National Soccer Hall of Fame in 1996, he was inducted into the Southeastern Pennsylvania Soccer Hall of Fame in 1998, and the Virginia-DC Soccer Hall of Fame in 2001.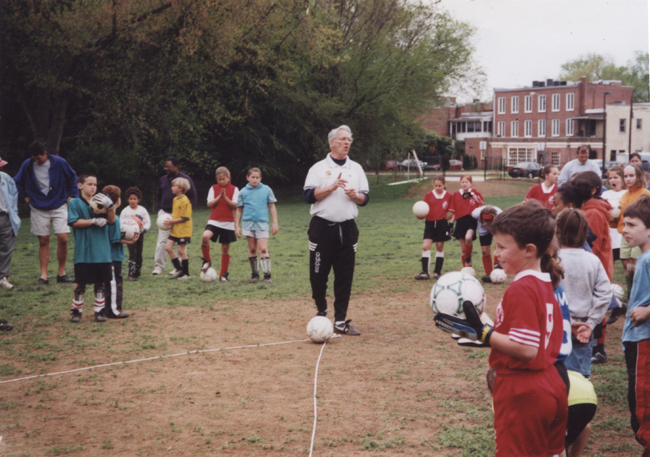 Len's life in soccer mirrored the history of the game in the United States. A first-generation son of immigrants, Len played the game of his father, just as countless boys and girls did before and after him. In the process, Len helped to make an immigrant sport an "American" sport, serving and representing his country through soccer along the way.
"The game has given me so much," Len said in 2013, "travel, an education, life-long friends, a spirit of accomplishment, cross-cultural experiences, and a sense of being part of 'the world's game.'"
"My greatest reward is seeing coaches I have trained over the years passing the game on to their young charges."
Len generously contributed several essays to the SASH website following its launch in May 2015 (they are gathered together here). The serial republication of his essay "American Soccer Didn't Start with Pele: Philadelphia Soccer in the 1940s and 1950s" was accompanied by a Q&A with Len. First published in 1992 for the Michigan Ethnic Heritage Studies Center's Journal of Ethno-Development, "American Soccer Didn't Start with Pele" is perhaps the best published account of playing soccer in the US in the 1940s and 1950s. This seminal paper on the ethnic legacy in the American game is still read and cited by soccer historians.
Len is survived by his wife Eleanor, his daughters Erika and Britt-Karin, and two granddaughters.