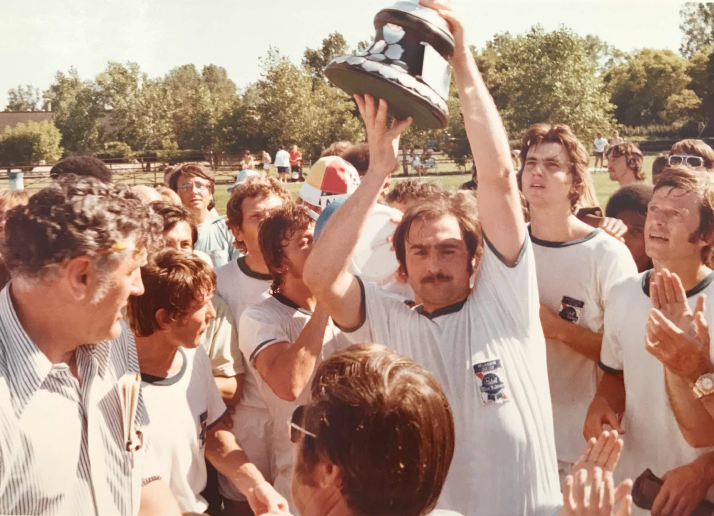 Milwaukee's Bavarian Soccer Club has been one of the premier amateur clubs in the nation for decades. Its crest is adorned by eight stars, reflecting the club's eight national championships. This is the story of the first – the 1976 National Amateur Cup title.
Produced by Robert A. Gansler, "Red, White, and the Blue Ribbons" begins with a short history of the Bavarian Soccer Club, founded in 1929 as FC Bayern. It continues with details of the club's National Cup games over the decades. The documentary then builds from the Pabst Blue Ribbons' 1975 season through their Amateur Cup games, as well as those of their opponent in the final, Trenton Extension. Featuring commentary from nine members of the Bavarians (including USMNT player and coach Bob Gansler as well as USMNT players Richie Schweinert, Wally Ziaja, and Herbert Schweinert) and Hermann Trophy winner Billy Gazonas of Trenton Extension. Included in the documentary are dozens of pictures from the game itself.
Unser Club in Ehren
As an addendum to "Red, White, and the Blue Ribbons," "Unser Club in Ehren" (Our Club in Honor) features additional interview material with the members of the Bavarians, focusing on how they joined Bavarian SC and what made BSC so special for each of them.