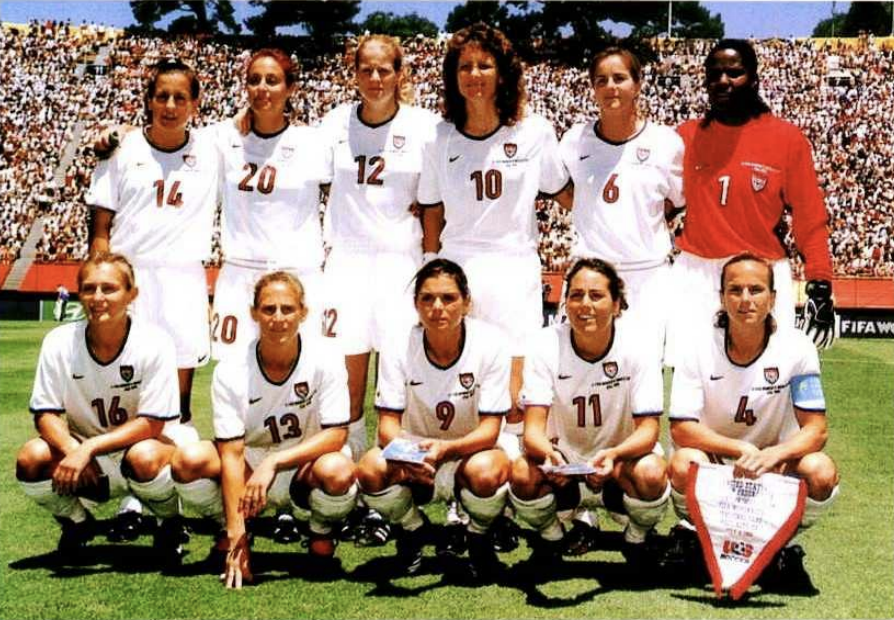 The United States women's national team played some very high-profile games at the 1999 Women's World Cup. Chief among these were the opener against Denmark, the semifinal showdown with Brazil and the final against China. Less well remembered is the 3-2 quarterfinal victory over Germany, but that one, played in Landover, Md., may have been the best game of the bunch.
There was a lot of pressure on the United States team in this tournament. To have hosted the Women's World Cup and not made the final would have been failure. To have not even made the semifinals would have been disaster. And here was Germany standing between the Americans and the semifinals. This was not yet the two-time world champion Germany of today, but it was headed in that direction. Of the 11 Germans who beat the United States by 3-0 in the semifinals of the 2003 Women's World Cup, eight played in this game.
In no other game in this World Cup did the Americans trail at halftime, and in no other game did they have to come from behind twice. Bettina Wiegmann's beautiful goal just before the intermission, on a perfectly placed shot from outside the penalty area, showed the Americans that the own-goal that had set them back in the fifth minute was not some sort of aberation, that they were in a real battle. After the own-goal, Tiffeny Milbrett had tied the score in the 16th minute, but Wiegmann's goal put Germany in front again.
Eventually, the Americans prevailed in that battle. Brandi Chastain had scored that own goal, largely as a result of a miscommunication between her and goalkeeper Briana Scurry. Chastain atoned for that a few minutes into the second half. Germany failed to clear a corner kick by Mia Hamm, the ball fell into Chastain's path about eight yards out from the right-hand post, and she volleyed it cleanly into the corner of the net to tie the game at 2-2. In the 65th minute, Shannon MacMillan provided a familiar spark. Entering the game as a substitute at a corner kick, she raced directly to the corner flag. Her corner kick set up the near-post header by Joy Fawcett that put the Americans into the lead to stay and stunned the Germans almost as much as Wiegmann's first-half goal had stunned the Americans.
The United States team had come into this game knowing it would be difficult. Germany had looked very strong in playing a 3-3 tie with Brazil in its previous game. The Americans breathed a lot easier when this one was over.
A version of this article first appeared at Roger's Big Soccer blog on August 22, 2011